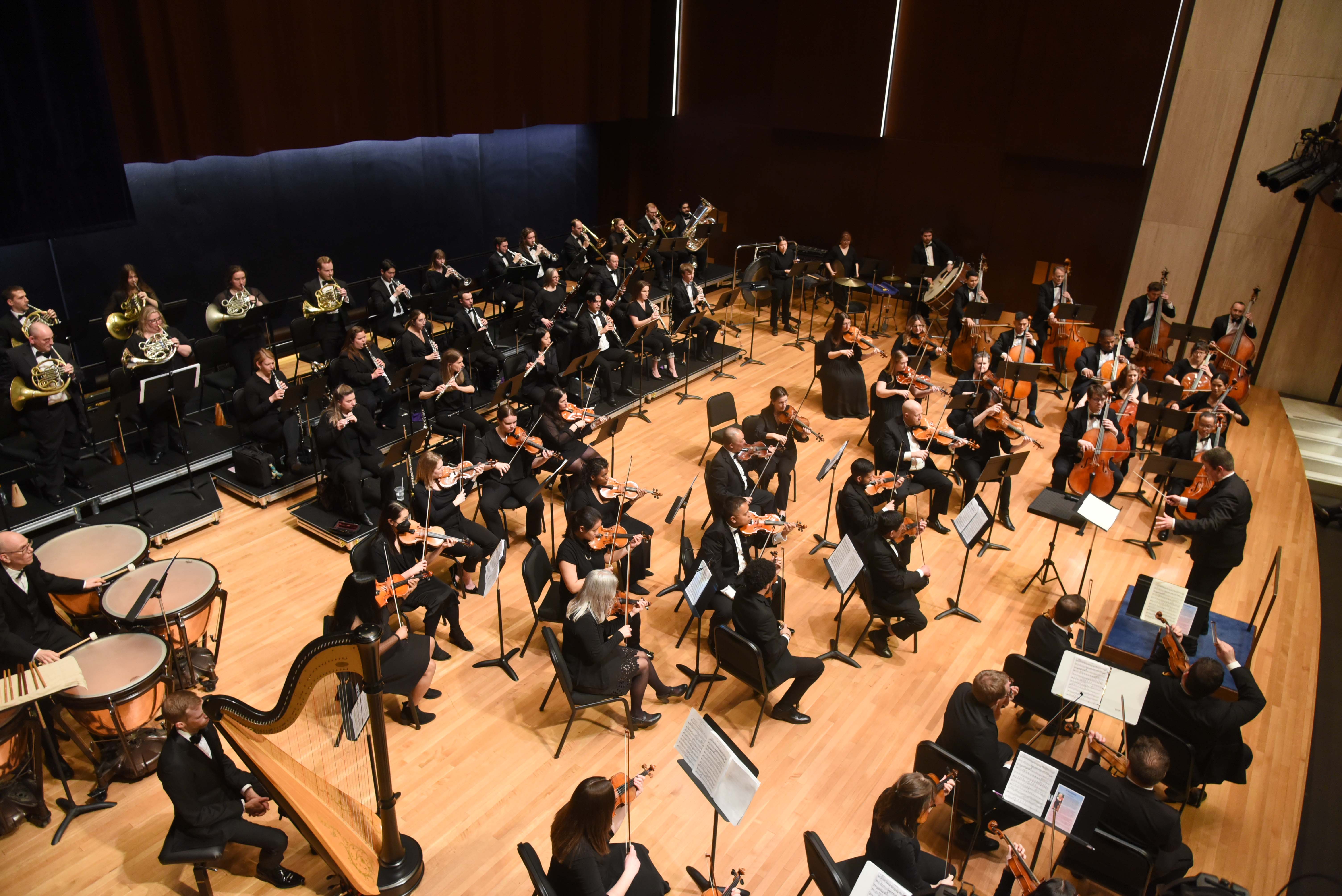 Founded on December 7, 1921, by State Street businessman George Lytton, the Chicago Metropolitan Symphony Orchestra enjoys an excellent reputation as one of the oldest orchestras in the country.
Throughout its history, the CMSO, formerly known as "Chicago Businessmen's Orchestra", has played under the direction of distinguished guest conductors and soloists. These included conductors like Frederick Stock, Rafael Kubelík, George Dasch, and Igor Stravinsky; and soloists such as Percy Grainger, Mischa Mischakoff, Louis Sudler, and William Warfield.
The orchestra, today known as the "Chicago Metropolitan Symphony Orchestra", has grown and presented outstanding repertoire like Bartok's Concerto for Orchestra, Berlioz' Symphonie Fantastique, Strauss' Death and Transfiguration, Shostakovich's Symphony No. 5, and Mahler's Symphony No. 1. It has also performed with soloists from the Lyric Opera of Chicago Orchestra and Chorus and the Chicago Symphony Orchestra. This rich and vibrant programming has led to a dramatic increase in audience size, offering the city of Chicago accessibly priced concerts at fantastic local venues. In 2001, Mayor Richard M. Daley proclaimed May 7th as a day to honor one of the longest standing orchestras in Chicago
Under the direction of our award-winning Music Director and Conductor, Russell Vinick, the Chicago Metropolitan Symphony Orchestra celebrates over 100 years of outstanding programs for the Chicago community!